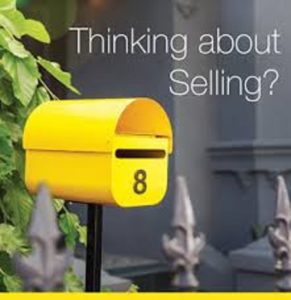 Experience: Deborah has worked in real estate for 22 years; Georgina for seven years.

Competence: Deborah is one of Leaders top performers. She was top salesperson at her first company within 6 months of starting, and won the top award for her branch in her second month with Leaders.
Ethics: We will always treat you honestly and fairly.
Respect: We will never bully you or push you into a decision you're not happy with.
Hard working: We have sold to & for people who have been on our books for 3 years – we don't give up!

Advertising: Deborah is a skilled script writer, and specializes in adverts that make buyers desperate to view your home.
Styling: Georgina has a great 'eye for style' and using some of our make-over items, which we provide free of charge, can quickly transform a room from drab to fab
Local Knowledge: We have both lived in Wellington for over 40 years.

Flexibility: We are not restricted to one area, but handle the whole Wellington city area.
Teamwork: We are part of a team of top salespeople, and consistently work with them to find you the right buyer for your home, or the right new home.
Market Share: Leaders achieve an amazing 40% market share in the city area with approximately 15% of the real estate sales force in Wellington, enabling us to achieve the best results for our clients. Joining Ray White will enhance this further.

Advice: We happily provide free appraisals and renovation advice.

Repeat business: We look after our clients' needs so well almost all of my vendors over the past four years were repeat or referral business.
Availability: You can call us almost any time (8am – 10pm daily and Deborah except Friday night & Saturday).